Year 7 Bookbuzz 2019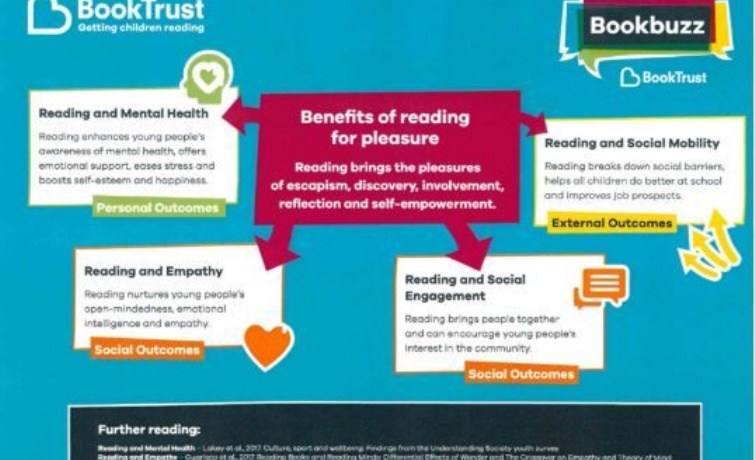 Each year we take part in The Book Trust's Bookbuzz scheme which encourages children to find that reading is fun, to encourage them to keep reading, and to make it a lifelong habit.
Year 7 students are able to choose a FREE book from a core selection of 15 titles which have been carefully chosen by a group of librarians and teachers.
Our Library has two sets of the core collection always available for students to browse during breaks and lunchtimes. Students can also access the Bookbuzz website to find out more about the books and authors, watch video clips, and read extracts of the first chapters
https://www.booktrust.org.uk/what-we-do/programmes-and-campaigns/bookbuzz/students/
We'd like to encourage parents/carers to look at the website with their child to help them make the best choice for them.
Students will be making their choices in Library sessions between 26 September - 4 October. Books will be delivered soon after half term.