Coronavirus Information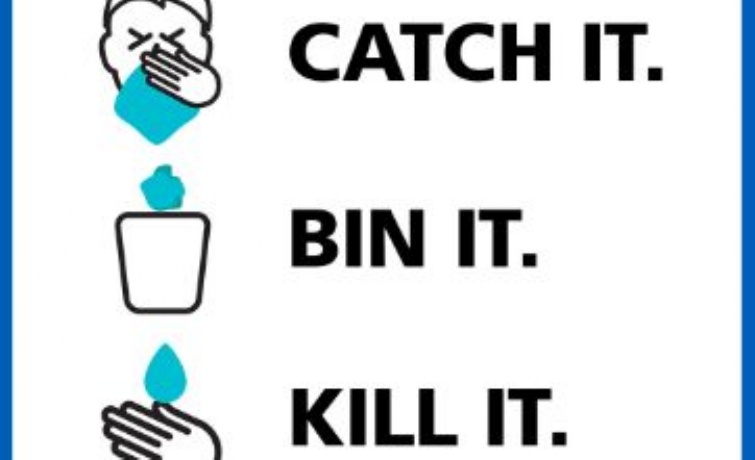 Coronavirus Information...
As you most likely know, the Coronavirus has reached Europe. Even though the risk still remains low, we as a school want to minimise the chances of this virus potentially spreading.
Click here to watch a video from the World Health Organisation which contains the basic protective measures against the Coronavirus.
The advice posted so far is:
If you have returned from these specific areas since 19 February, you should call NHS 111 and stay indoors and avoid contact with other people even if you do not have symptoms:
Hubei province (returned in the past 14 days)
Iran
specific lockdown areas in Northern Italy as designated by the Government of Italy Lockdown areas in northern Italy:

in Lombardy: Codogno, Castiglione d'Adda, Casalpusterlengo, Fombio, Maleo, Somaglia, Bertonico, Terranova dei Passerini, Castelgerundo and San Fiorano
in Veneto: Vo' Euganeo

Special care zones in South Korea:

If you have returned from these areas since 19 February and develop symptoms, however mild, you should stay indoors at home and avoid contact with other people immediately and call NHS 111. You do not need to follow this advice if you have no symptoms.
Northern Italy (anywhere North of Pisa, Florence and Rimini)
Vietnam
Cambodia
Laos
Myanmar
If any student has visited any of the affected areas or is planning on doing so, please could they notify the school.
Here are some useful websites:
https://www.gov.uk/guidance/wuhan-novel-coronavirus-information-for-the-public
https://www.nhs.uk/conditions/coronavirus-covid-19/
https://www.who.int/emergencies/diseases/novel-coronavirus-2019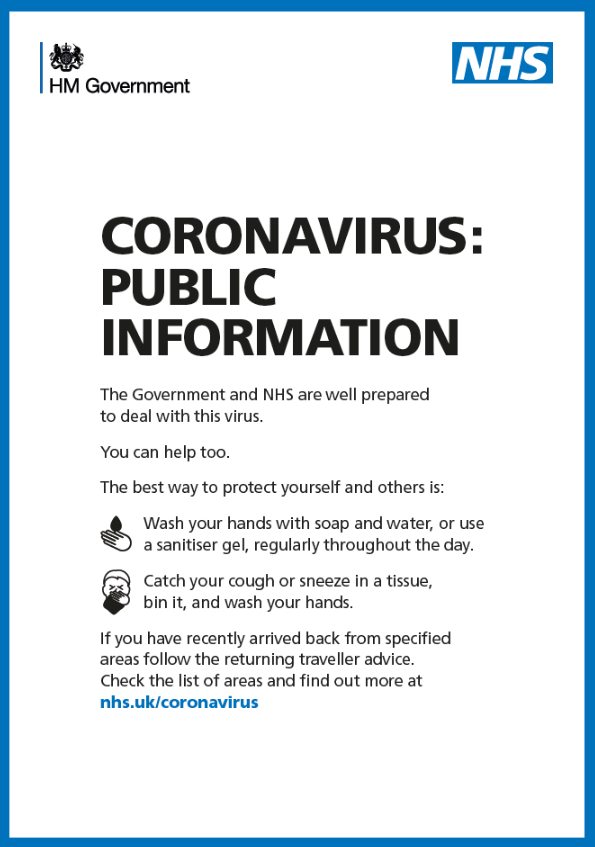 Some posters will put around the school to remind the staff and students how important personal hygiene is.