614 face shields so far and counting....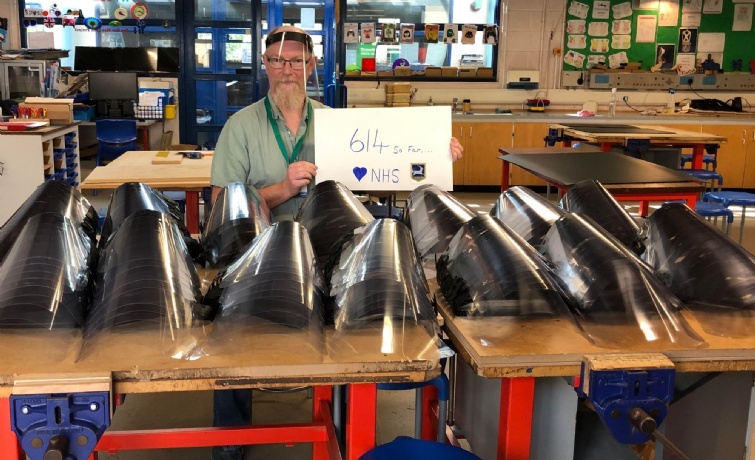 A great big thank you to Mr. May for all the hard work that's going into creating plastic shields to help protect our local NHS heroes. 👏
Also, we'd like to thank Mr. Sherwood for all his help on Tuesday and GCHQ for giving a financial subsidy for the raw materials needed.
300+ shields have already been distributed to Gloucester Royal Hospital and the local community, and plans are in place for more to go to Cheltenham General Hospital. As more are produced they will continue to be distributed to the Hospitals and other local organisations where needed.