Sixth Form Bulletin (no.1)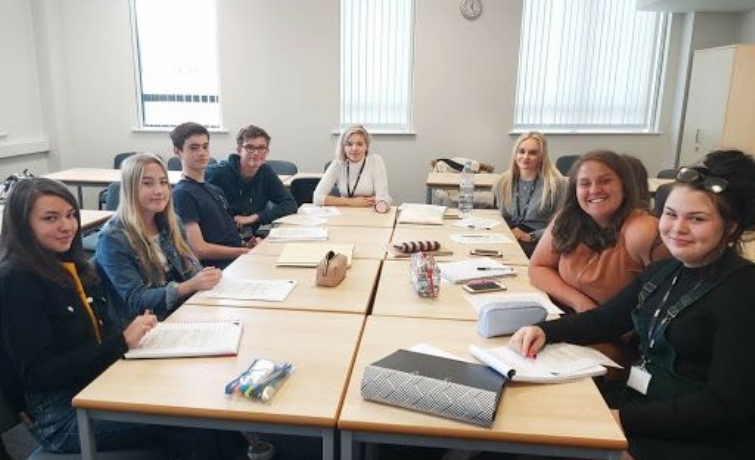 We Are Open!
We finally opened the door to our first Dene Magna Sixth Form students this week - a momentous occurrence as it marks the transformation of Dene Magna school into a 11-18 educational provider. Our inaugural Year 12 are studying a range of subjects, from Physics to French, Chemistry to Computing and plenty more - and lessons are already underway. Student feedback includes comments such as "Everyone has been so friendly", and "It's really chilled here and I like feeling so much more grown up." The teaching staff have been equally positive "such lovely students" and "I really enjoyed that" being the common refrain in the staff workroom. So, it's fair to say that things are off to an excellent start.
---
THIS WEEK'S
Events and Announcements
Enrichment Programme: Term 1
Students are choosing from a selection of enrichment activities on offer. These include sport on the main DM site (football, netball, dodgeball and table-tennis are the favourites); extra language sessions in Italian or Japanese; Debating and Art. We are in consultation with Gloscol to get some Kayaking lessons organised and there is also scope to begin the Duke of Edinburgh Silver and Gold awards. These sessions will all take place every Wednesday afternoon for everybody.
In addition to this, we will be organising the extra school and community support programme. Every week we will be out supporting lessons in Forest Secondary schools and Primaries. More to follow...
WorldSkills UK
On Friday, 22nd November Year 12 have the opportunity to visit the WorldSkills UK show at the Birmingham NEC, where they will get the chance to meet with a range of post-18 education and apprenticeship providers. Sign up for this is outside the Sixth Form Office.
Student leadership
Elections for student roles will begin this week. Each Year 12 tutor group will nominate two reps who will meet with Mrs Balmer regularly to feedback from the student body. There are also opportunities for those who would like to organise social events. In the meantime we have arranged a Christmas Shopping coach to London for Year 12 and staff. The bus is booked for Saturday 23rd November and tickets, costing £15, are available on a first-come first-served basis and will be available for purchase from Friday 13th September.