Sixth Form Bulletin (no.3)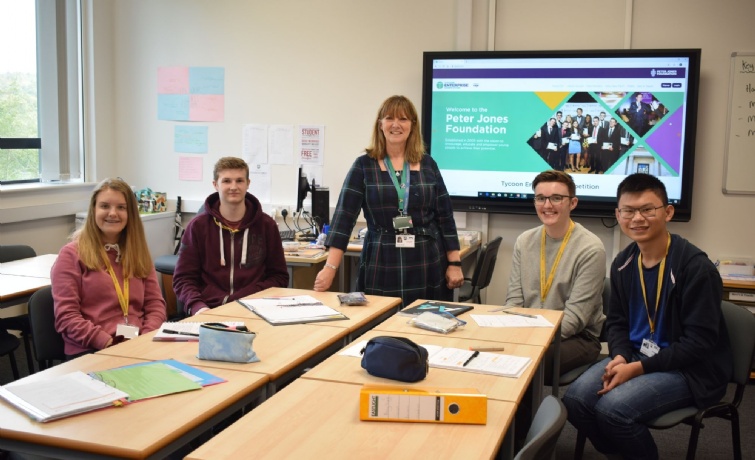 This fortnight has seen the launch of the Extended Project Qualification (EPQ), Mental Health Awareness Day and the start of the focus on applying to Medical School/Veterinary College.
EPQ
The EPQ is a widely recognised qualification that encourages independent learning and higher order study skills. Led by Ms Linda Smith, we held our launch assembly last Friday, and everyone is now busy deciding on the topic of their project. The idea is that students should choose a simple, but original line of enquiry, then undertake research, collect and analyse data and then write up their findings. The projects are graded and each grade carries UCAS points which will support their University applications. We are also able to offer the opportunity to link their EPQ with a work experience placement.
Mental Health Awareness Day
Hosted by Nicky Hampton in the Study Support Centre, tea, biscuits and "a natter" were provided to everyone. It gave everyone the opportunity to share the things that are worrying them and to relax. The session was so popular that there was a general call to repeat the experience regularly.
Science subject at HE
Last Monday, the Science department welcomed Prof. Jeremy Lakey, Professor Biochemistry at Newcastle University. He shared with students some of the background into his work, his research into vaccines and antibiotics and the importance of covering the Sciences at A-level. The talk was inspiring and really underlined the need to learn the language and processes of the sciences in preparation for Degree level study.
During the same week, Mr Derrick launched his MedVet club, designed to prepare students wanting to apply for Medicine or Veterinary Science. The club meets fortnightly on a Week B weds - see Mr Derrick for further details.