Art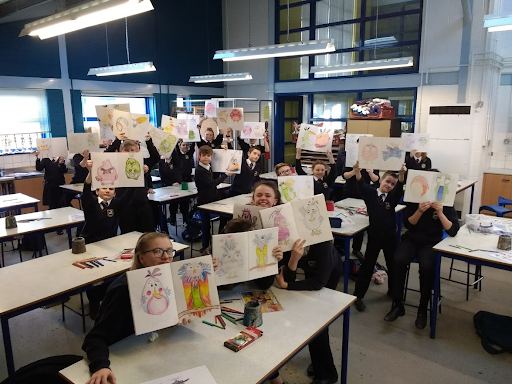 Key Stage 3
KS3 Topics:
Year 7: Introduction to colour, Still life, Manga, Franz Marc, Henri Matisse and Hundertwasser
Year 8: Angry Birds- ceramic outcome, Beetles and other Bugs, Jon Burgerman, Funky Fish, Still life- Natural Forms, Super Heroes
Year 9: Picasso and Guernica, Realistic Self Portrait, Native American Art, Andrea Joseph, Cameras and Abstract Pattern
How many lessons per fortnight? 2
ILT information: Termly research activities to support the current theme
Assessment: Preparation studies and extended personal response (final piece) inform the termly assessment
Out of classroom opportunities: Artists, Designers and Makers visit throughout the KS3 to share their practise during a workshop lesson. Year 9 who are planning to take Art GCSE have the opportunity to attend the Art / MFL trip to Paris or Barcelona.