Careers Years 7 to 13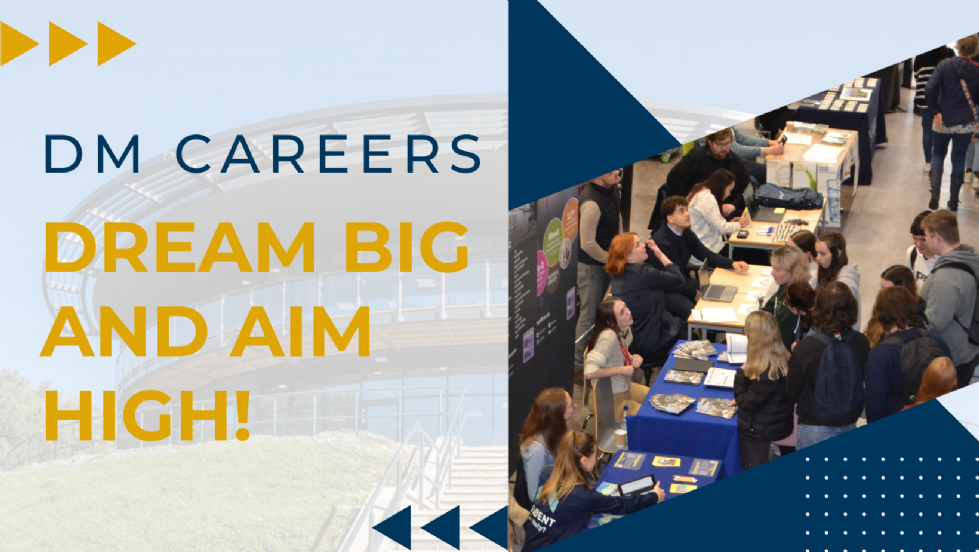 Our school aim is "That each and every learner shall achieve their maximum potential and enjoy the process." Dene Magna seeks to maximise the life chances of all of our young people, it is therefore crucial that we prepare them for life beyond school and college. We encourage our students to ''Dream Big and Aim High''.
At Dene Magna we know the importance of ensuring our students are fully aware of all the routes that they can take after Year 11. We offer impartial advice and guidance for KS3, KS4 and KS5, ensuring that students are informed about all of these options.
We use Unifrog from Year 7 onwards to help support students throughout their school journey. ''Unifrog holds the world's biggest database of Post 16 and Post 18 opportunities. Every pathway is covered – from Traineeships and Intermediate, Advanced, Higher and Degree Apprenticeships, to every course taught at Further Education colleges, to every UK university course.''
Year 10 and 12 students have work experience throughout the year. Students are encouraged to find a placement that gives them a taste of a possible career path. Please see our Work Experience Page for more information. You can also contact our Careers Lead, Jo Rich: j.rich@denemagna.gloucs.sch.uk if you are unsure of where or how to apply and she will be able to help.
All students at Dene Magna are able to attend the careers fair that we hold each year. Parents/carers are also encouraged to come along and talk to 6th form providers, apprenticeship providers and colleges.
We invite speakers into Dene Magna on a regular basis. This is usually done by the Heads of Departments or members of our careers and STEM teams and we strive to ensure that careers is embedded in the curriculum.
Our Careers Lead, Jo Rich, is a Level 7 qualified Careers Advisor and is available for Advice and Guidance for students and Parents/Carers. Please email careers@denemagna.org.uk to book an appointment or for more information. She also attends Key Stage 4 Consultation Evenings to help provide advice/guidance to Parents/Carers should they wish.
Please see our Careers Programme for more information.
Contacts:
Jo Rich, Careers Lead:
phone: 07490 392146
email: j.rich@denemagna.gloucs.sch.uk
Fred Mitchell, Deputy Head/SLT:
email: f.mitchell@denemagna.gloucs.sch.uk
Matt Bishop, Link Governor: Careers
email: m.bishop@denemagna.gloucs.sch.uk
Dene Magna Careers on Facebook: