Chemistry
Head of Department: Mrs A Clark
Syllabus Title: A-Level Chemistry
Examination Board: Edexcel
Length of Course: 2 Years
Entry Requirements: GCSE grade 6 (or above) in Science and Maths and GCSE grade 5 in English.
Description:
In the first year students develop their A-Level understanding and build a clear foundation to this higher-level study which covers physical, inorganic and organic chemistry. The course also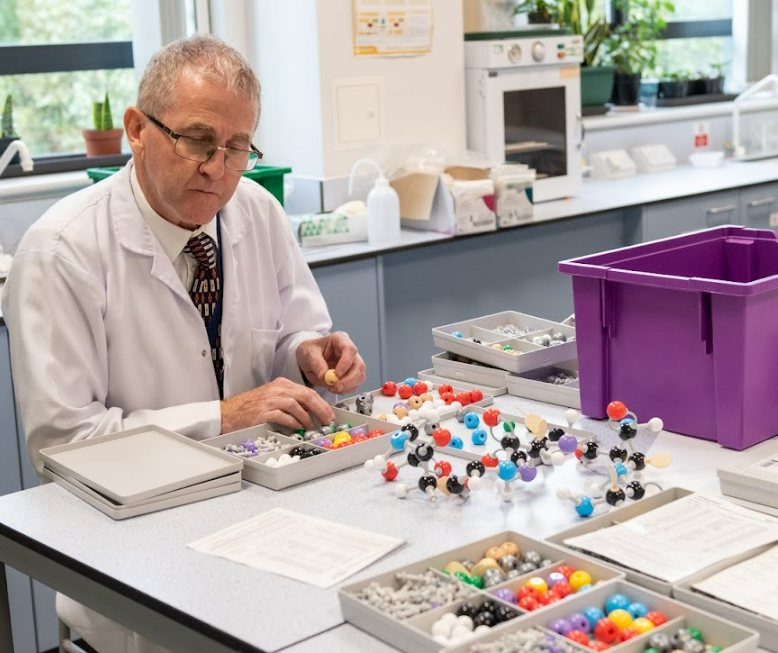 includes a series of experiments to develop practical skills. In the second year foundation topics are studied in further depth. Students also further develop their practical skills and learn how to problem solve and interpret data. This course teaches problem solving, teamwork, numeracy, communication and practical skills, as well as hugely valuable independent study and reasoning skills. Our purpose built laboratories are well equipped and maintained providing you with a state of the art learning environment.
Topics Studied:
Atomic Structure and the Periodic Table

Bonding and Structure

Redox

Inorganic Chemistry and the Periodic Table

Formulae, Equations, and Amounts of Substance

Energetics

Equilibrium

Acid-base Equilibria

Transition Metals

Kinetics

Organic Chemistry

Modern Analytical Techniques
General and Practical Principles in Chemistry: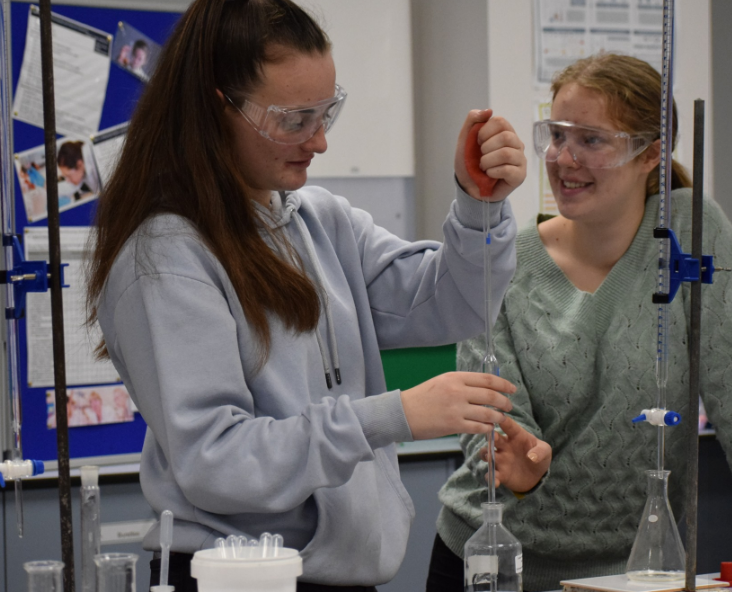 Completion of core practical experiments

Gathering, interpreting and using data

Safe and effective use of scientific equipment
Structure and Assessment of the course:
Paper 1: Advanced Inorganic and Physical Chemistry - 1.75hrs, 90 marks (30%)
Paper 2: Advanced Organic and Physical Chemistry- 1.75hrs, 90 marks (30%)
Paper 3: General and Practical Principles in Chemistry- 2.5hrs, 120 marks (40%)
Core Practicals - 12 practical experiments, completed across two years of study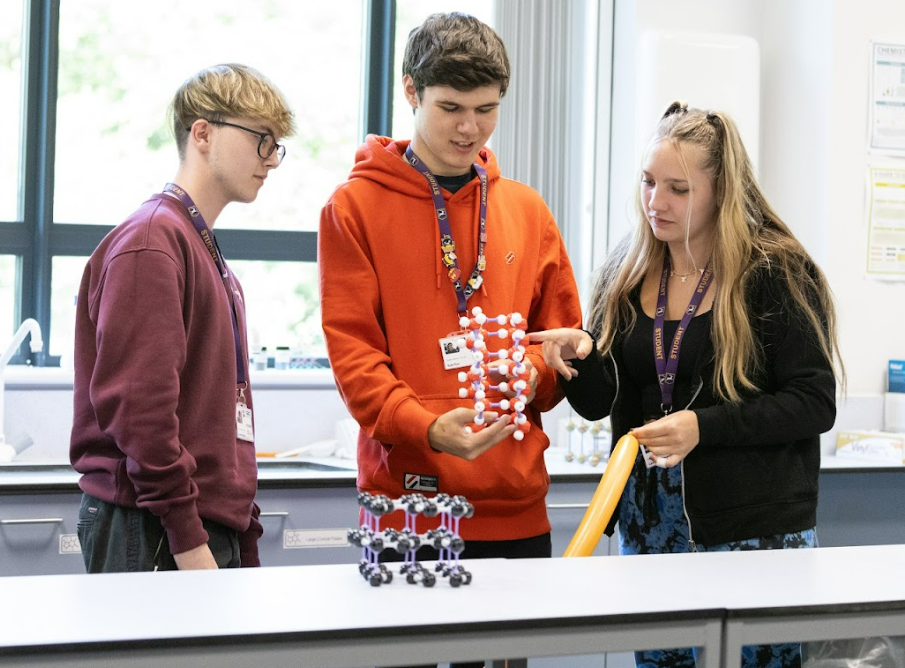 Post A - Level:
A-Level Chemistry is a great foundation for higher level study and feeds into many careers, including chemical engineering, pharmacology, biochemistry, biomedical sciences, amongst many other options. A qualification in Chemistry shows universities that students are able to understand complex ideas, collect and use data, and build upon foundational knowledge.
What the students say about this course:
"The practical lessons are really fun"
"I feel like this subject challenges me and we learn a lot"
"Teachers are approachable and willing to spend time helping me"
Specification Links