Community
Please click here for Community Partnerships/Courses and Workshops
Please click here to find out about Venue Hire at Dene Magna School
School Games & Linked Competitions
Dene Magna's School
Games Organiser is Alan Beard, based here at Dene Magna School.
To view highlights from the games and get the results from the School Games and the Forest Games, please click here or click on the Community Games link on the left.
Below is a full calendar of School Games and Forest Games at Primary and Secondary level.
In Partnership with the Community
"We are a learning organisation and are always evolving, seeking to develop our practice, working together and in partnership with the community."
As our gym students support each other, we will support you. Please view our latest Community Course Prospectus at the bottom of the page.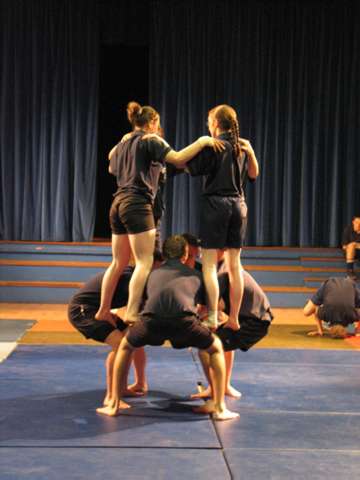 These are just some of the many courses you can join:
African Drumming
Pilates Basics
Power Pilates
Computing for Absolute Beginners
Zumba
Family ICT
Tae-Kwon Do
Karate
Wyedance
Football clubs
Yoga
ICT courses
Languages
Special interest courses
Skills for Life
Basic cooking
English and Maths
Venue Hire
We have a variety of large and small venues available for hire here at Dene Magna, these range from the Sports Hall, Main Hall, outside sporting areas or smaller venues.
If you are looking for a place to hire and would like more information, please contact Peter Adams by telephone on 01594 545318 or email p.adams@denemagna.gloucs.sch.uk.