Drama and Theatre
Head of Department: Mr C Wynn
Syllabus Title: Drama and Theatre
Exam Board: AQA
Length of course: 2 years
Entry requirements:
GCSE Drama - Grade 6 or above in Drama and/or English.
For schools where GCSE Drama was unavailable, a GCSE in English or a Performing Arts subject at grade 6 or above may suffice.
Description:
A-Level Drama and Theatre provides students with a combination of practical and academic study. Students study how drama is produced, what plays mean and how theatre is created.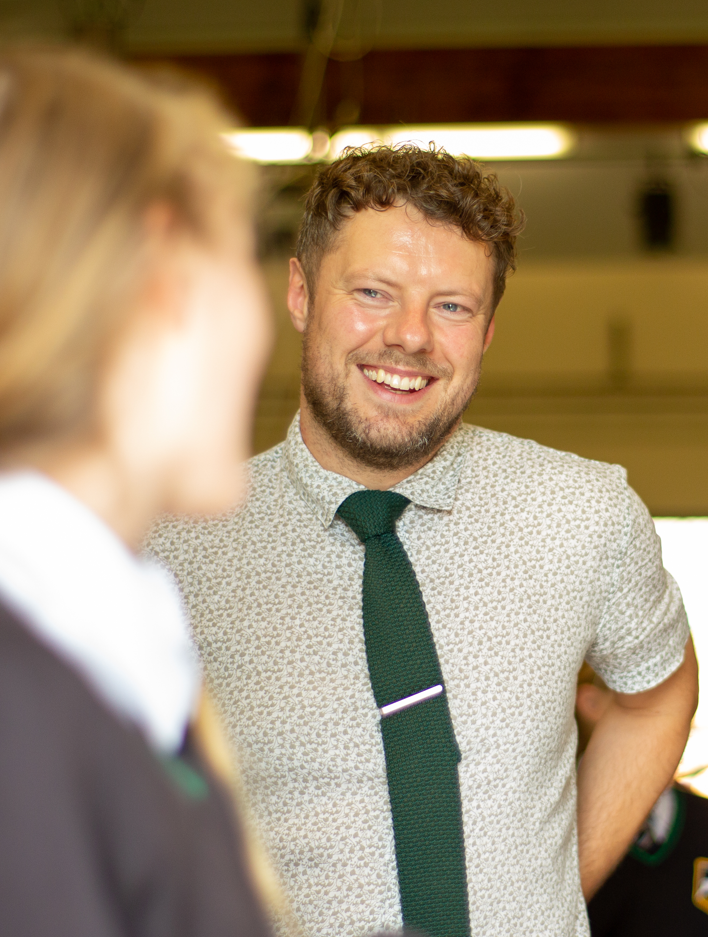 Students learn to appreciate a range of practical theatre skills and study the work of at least two significant theatre practitioners whose ideas have influenced modern theatre. They will further their ability to describe, analyse and evaluate performance skills through the study of challenging set texts. Students will create original pieces of drama and explore a playwright's intentions, realising a scripted piece for the stage. Candidates are expected to work collaboratively and creatively and should be prepared to commit to learning lines, conducting research and rehearsing scenes outside of school hours. Theatre trips will also form a part of the teaching for this course.
Topics studied in this course:
Set Texts: An exploration of the social, cultural and historical context of each play
• Antigone
• Our Country's Good
Play Texts: Analysis and evaluation
• Frantic Assembly's production of Things I Know to be True
• The Young Vic's production of Yerma
The Work of Theatre Practitioners
• Frantic Assembly
• Kneehigh
• Katie Mitchell
• Declan Donnellan
• Max Stafford-Clark
• Alecky Blythe.
Coursework and Assessment of the Course:
Written Exam - 3hrs, 80 marks (40%)
• Questions on set texts and on a piece of digitally-streamed theatre from the play textes studied.
Devised Piece - 60 marks (30%)
• Performance of an original piece of theatre, created by the students and influenced by the work of one prescribed theatre practitioner
• A supplementary Working Notebook, detailing the rehearsal process
Scripted Piece - 60 marks (30%)
• Practical exploration and interpretation of three extracts, each taken from a different play
• Extract 3 is performed as a final assessed piece, in the style of one prescribed theatre practitioner
• A supplementary Reflective Report, analysing and evaluating the theatrical interpretation of all three extracts
Post A - Level:
Many students will go on to study a Performing Arts-related subject at university, perhaps at a drama school. Others, however, will use the skills gained to enter into a range of careers. By promoting highly sought-after qualities, such as teamwork, communication, public speaking skills and creativity, A-Level Drama and Theatre equips students with the ability to apply these skills in a wide range of areas.
What the students say about this course:
"I am taking Drama because it's one of my passions, and I believe that if you follow your passion and do everything that you can, then you will find success. This course will help me to do that!"
Specification Links