English Literature
Head of Department: Mrs G Meek
Syllabus Title: OCR English Literature
Examination Board: OCR
Length of course: 2 years
Entry requirements: GCSE Literature and/or Language - Grade 6 or above
Description:
This course enables learners to develop their interest in and enjoyment of literature and literary studies as they read widely and independently both set texts and others that they have selected for themselves. Students will engage creatively with a substantial body of texts and ways of responding to them; develop and effectively apply their knowledge of literary analysis and evaluation in their own creative writing; and explore the contexts of the texts they are reading and others' interpretations of them.
Topics studied in this course:
Shakespeare & Poetry pre 1900:
• Shakespeare's Hamlet or Twelfth Night
• Ibsen's A Doll's House
• The poetry of Christina Rosetti
Comparative study on Gothic or Dystopian fiction:
• Gothic Fiction: Bram Stoker's Dracula, and Angela Carter's The Bloody Chamber and Other Stories
• Dystopian Fiction: Margaret Atwood's Handmaid's Tale, and George Orwell's 1984
A wide range of additional texts and extracts related to the genre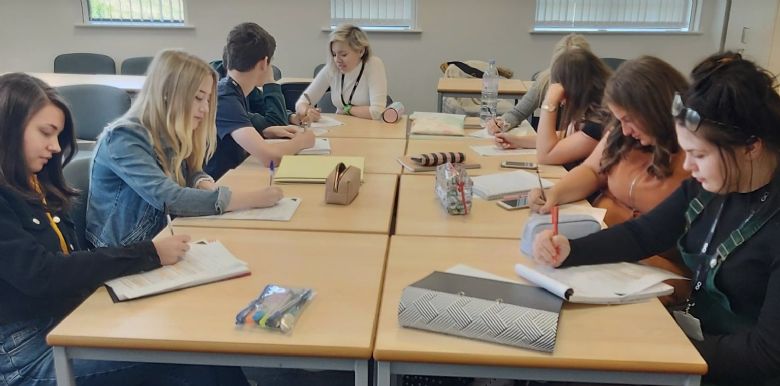 Coursework and assessment of the course:
Paper 1: Shakespeare and Poetry Pre-1900 - 2.5hrs, 60 marks (40%)
Paper 2: Comparative and Contextual Study - 2.5hrs, 60 marks (40%)
Coursework: Literature Post-1900 - 40 marks (20%)
A close reading essay or a recreative writing piece with commentary, plus a comparative essay with a focus on two literary texts from the following topic options:
• American Literature 1880–1940
• The Gothic
• Dystopia
• Women in Literature
• The Immigrant Experience
Post A Level:
A qualification in English Literature will enable you to access a plethora of university degrees.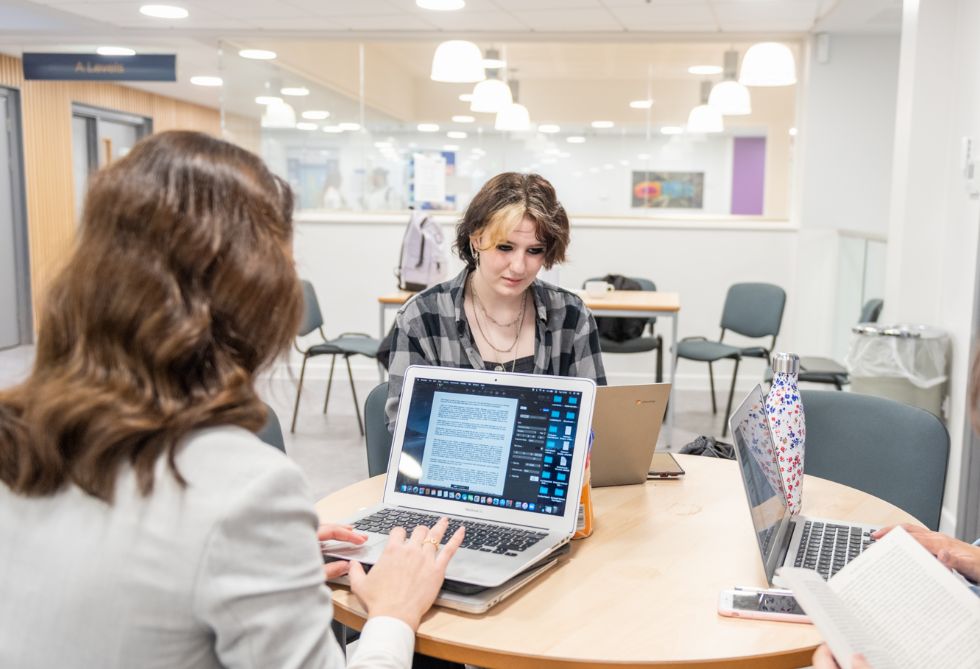 English Literature is a subject well respected by universities owing to the numerous transferable skills it demonstrates. The subject can lead students on to a variety of degree-level subjects such as journalism, publishing, editing, and teaching. This qualification also opens doors for those seeking a career in connected industries such as law, advertising and media and politics. The analytical and communicative skills associated with English Literature also apply well to areas of business such as public relations, administration and management.
What the students say about this course:
"I love reading, so this is the perfect course for me - it allows me to apply my broader knowledge of the books I've read to the texts we study in class"
Specification Links