Geography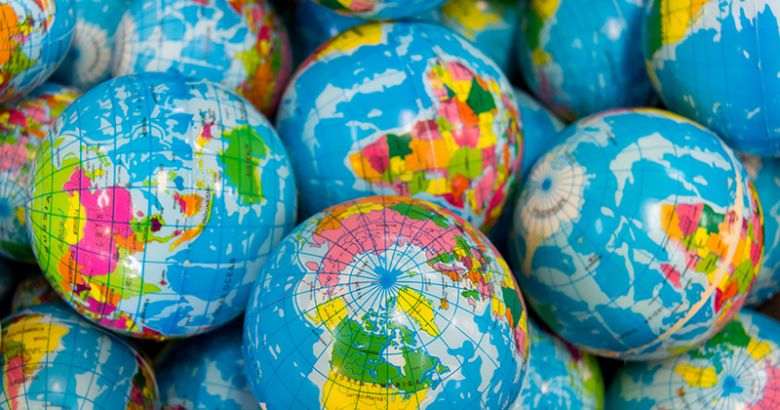 Key Stage 3
KS3 Topics:
Year 7 - World Explorers: Australia, Divers Africa, Kenya, UK and Skills
Year 8 - Energy, Development, Coasts, Extreme Weather, Rivers, Flooding.
Year 9 - Population and Urbanisation, Plate Tectonics: Earthquakes and Volcanoes, Landscapes of the UK and Climate Change, Geographical Skills.
How many lessons per fortnight? 3
ILT information: Examples include research and project work. ILT is set once across the fortnight.
Assessment: Assessments are at the end of each topic (either half termly or termly).
During the KS3 course, students are introduced to a variety of skills that will directly feed into the GCSE course. These will include:
Analytical skills – geographical investigations, test hypotheses and involve data analysis.
Computer literacy – using PowerPoint, Google research and use of Chromebooks.
Self-Management – managing resources and time for Independent Learning Tasks (ILT).
Numeracy and Literacy – using graphs and other data and analysing them.
Teamwork – fieldwork and group work will help develop leadership skills.
Spatial Awareness – map-reading helps to understand a sense of place.
Problem Solving – thinking of questions and then being able to answer them.
Social and Environmental Awareness – being aware of the world.
Key Stage 4
At KS4 students study the OCR 'A' GCSE Geography syllabus. The modules encompass many aspects of both physical and human geography. All resources and classwork are available to all students via Google Classroom. Students are welcome to join our focus group sessions this year, which are held on a Tuesday Week B either during lunchtime and/or after school.
Subject Content
Unit 1: Living in the UK Today (1-hour exam).
Unit 2: The World Around Us (1-hour exam).
Unit 3: Geographical Skills and Fieldwork (1 hour 30-minute exam).
The OCR specification allows the opportunity to develop:
• Communication skills.
• Graph and map skills.
• ICT skills.
• Interpersonal skills via debate and discussion.
• Literacy and numeracy.
• Problem-solving skills.
• Awareness of career possibilities.
• Personalised and independent learning.
• A sound foundation for students who wish to continue the study of geography.
• A clear understanding of the world around you.
​​​ Key Stage 5
At KS5 students study the OCR A-Level syllabus. This syllabus contains a variety of topics from coastal systems to disease dilemmas. This course offers students many opportunities at enhancing and deepening their geographical knowledge and understanding of places around the globe. It is a very contemporary course with real-life geographical problems.
The A-Level course is delivered at the Dene Magna Sixth Form Campus and students will have 9 lessons per fortnight. All resources from lessons and relevant information are shared with students via Google Classroom.
Subject content:
Paper 1: Physical Systems (Coastal Landscapes and Earth's Life Support Systems). This exam is worth 66 marks and is 1 hour and 30 minutes in length.
Paper 2: Human Interactions (Changing spaces; making place, Global Migration and Human Rights). This exam is worth 66 marks and is 1 hour and 30 minutes in length.
Paper 3: Geographical Debates (Disease Dilemmas and Exploring Oceans). This exam is worth 108 marks and is 2 hours and 30 minutes in length.
Coursework: An independent Geographical Fieldwork Investigation. The course work equates to 60 marks and is a non-examination assessment.
For more information and to visit our Sixth Form area click here.
Intent
Geography at Dene Magna gives students an opportunity to explore local, national and international case studies allowing each student to develop a set of diverse skills that are transferable throughout life. Topics related to human, physical and environmental geography will inspire curiosity, fascination, empathy, compassion and tolerance to the wider world and encourage each student to think about the role they play as a global citizen.
Throughout KS3 students develop the skills they need to investigate a range of contemporary and complex processes. This allows them further access to a range of skills that will impact their ability to maximise their potential at KS4 and beyond. We believe all students should be challenged appropriately to allow them broad and balanced geographical knowledge and understanding.
Implementation
The Geography department is passionate about ensuring we have inclusive practice and that we remove barriers to learning for any student. We ensure we provide a high-quality provision to meet the needs of all students, so they are able to successfully achieve the school aim. "'Each and every learner shall achieve their maximum potential and enjoy the process'. We look at personalised learning, promote high standards and encourage all students to maximise their full potential. We recognise from individual student data where interventions may be needed, and as a department, we will always monitor and evaluate the needs of every student. Careful consideration has been taken when planning Schemes of Work to ensure progression across topics throughout each year group across the school. Opportunities are given for students to convey what they know about topics and what they would like to find out. Short term planning ensures that students are aware of the skills and knowledge needed for each lesson, whereas, medium to long term planning allows students to revisit skills and knowledge to allow a deeper understanding of the topics. We have strong curricular links with literacy, numeracy and PSHE. The local area is fully utilised to achieve the desired outcomes allowing classroom learning to come alive!
Impact
Regular assessment provides evidence of a broad and balanced geography curriculum and demonstrates learning and gaps in progress. Students are able to further achieve the school intent through the geography curriculum.