Geography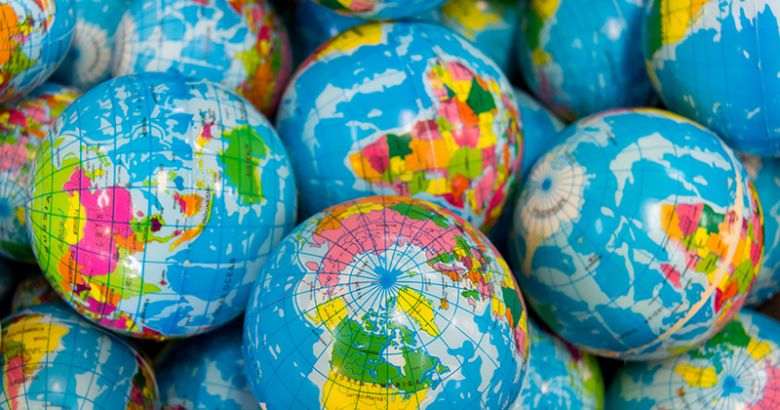 KS3 Geography at Dene Magna:
These are the developmental years where the curriculum is designed to provide students with the opportunity to study a variety of contemporary and fundamental topics. This is to enable students to gain a deep and powerful knowledge in Geography. As well equipping them with key geographic knowledge and skills so that they can better understand the world around them as well as beyond their own experiences in the Forest of Dean. Students will become global citizens who will develop their understanding of the world's diversity of environments, peoples, cultures and economies. Students will develop a global 'open mindedness' so that they can challenge stereotypes and understand the fluidity of key ideas and concepts. In their lessons, students will view the world objectively and go beyond their everyday experience in the Forest of Dean.
KS4 Geography at Dene Magna:
At KS4 students study the OCR 'A' GCSE Geography builds on the fundamental knowledge and understanding that has been developed in key stage 3. The course works to extend students' geographical thinking and application and in doing so make them more able to appreciate the ever-evolving nature of Geography as an academic discipline. The course uses the geographic knowledge and skills that students have acquired in KS3 to encourage them to develop a deep and descriptive conceptual world knowledge that enables them to explain relationships in both the natural and human realms. Students will then utilize the knowledge and be equipped with the tools to think through alternative social, economic and environmental futures for a range of places.
The course was also chosen to form part of the geography curriculum at Dene Magna as it enables students to gain a deeper understanding of the UK and the Forest of Dean through its use of local case studies such as the River Wye which as a result means students are able to make links between what they are learning and the relevance to their lives. The course also gives students to explore geography further afield with case studies of places all over the world. In a post-Covid school environment in the Forest of Dean this is incredibly important as enables those students to explore places they may not have previously been aware of and equip them with the ability to challenge misconceptions and misinformation.
KS5 Geography at Dene Magna:
At KS5 we follow OCR Geography A Level develops students understanding of physical processes, human development and the complex interaction of the two, allowing them to come to a holistic appreciation of geographical issues today. students are required to demonstrate their ability to: show knowledge, critical understanding of the content, apply knowledge and critical understanding to unfamiliar contexts; select and use a variety of skills and techniques including communication skills appropriate to geographical studies.
Students will leave A Level geography at Dene Magna as well-rounded global citizens who are able to think critically about their place in the world and their role in shaping it. They will be equipped with a high level of geographic knowledge and skills that are directly transferable to the wider world making them desirable to higher education and the world of work.