History
KS3

Each topic has a dedicated site study included in brackets
Year 7: Britain's relationship with Europe -
Vikings (Lindisfarne); Battle of Hastings and Norman control of England (Battle); The Hundred Years War (Agincourt); Henry VIII and the Reformation (Hampton Court)
Year 8: Britain's relationship with the wider world -
Elizabeth I and the Spanish Armada (The Golden Hind); Industrial Britain (Black Country Museum); Slavery (Bristol); Formation of the British Empire (India and/or Africa)
Year 9: Global relationships in the 20th century:
The Wars of Empire (Seven Years War, Crimean War and Boer War); The Holocaust; Global Warfare - the impact of WW1 and WW2; Modern-day terrorism, which could include IRA and 9/11
We aim to begin the GCSE course after Easter in Year 9, by teaching an overview of the Cold War
KS4
Please note, the course outline here is for current Year 10 and below. Current Year 11 (2020/21) are sitting a different GCSE.
AQA GCSE Modern World History
Year 10 - Migration Study:
Students are asked to investigate the reasons for migration to, from and within Britain, and the impact this has had on people and cultures through 1000 years of history. This study encompasses many different examples from the Viking invasions in the 700s, through the Huguenot migration to Britain and the arrival of the Windrush generation in the 20th century.
Year 10 - Elizabethan England Depth Study
Students will examine the court of Elizabeth I, including her key advisors, main problems and successes and the cultural Golden Age. This unit also has a study of an historic environment which will be related to Elizabeth's court. Examples of this are Kenilworth Castle, The Globe theatre and Hampton Court Palace.
Year 11 - Germany
This portion of the course charts the course of Germany's history from its inception in 1870, through the reign of the Kaisers, to the Weimar Republic. The main body of this unit will focus on the rise and consolidation of power of the Nazi party, then life within Nazi Germany for different groups of people.
Year 11 - The Cold War
The final unit of the GCSE course asks students to analyse the causes of the Cold War, before comparing confrontations such as those in Asia, Cuba, space and Czechoslovakia.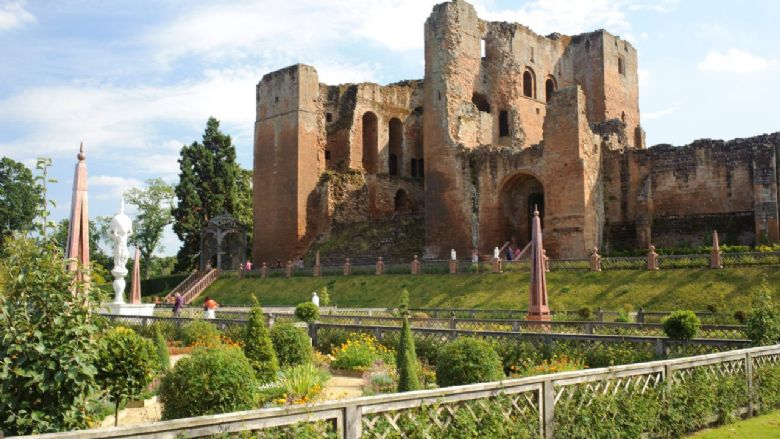 KS5
We are excited to be starting our A-Level journey and think we have picked an interesting, challenging course for students to further their History studies.
We follow OCR Modern History A-Level course. This is made up of four units laid out below. For more information, please visit our page on the sixth form section of the website: History A-Level
Intent
Development of chronological history pre-1066 - present-day to spot trends over time - often using comparison across lessons or referring back to previous learning. Topics relate to key areas of GCSE topics either through content or skills. Several topics have been discarded (Suffrage, Slavery) to allow for the GCSE course to begin earlier. Second-order concepts are built on each year (cause and consequence, continuity and change, significance, similarity and difference, chronology). Each assessment has different levels of challenge; students are pushed to justify their own opinions of people or events so formative assessment is ongoing as they demonstrate their understanding. The SoW attempts to demonstrate a wide range of personalities and experiences throughout history. A wide range of national and international history, with local analogies used to demonstrate certain teaching points. SoW reflects directives of KS3 National Curriculum. Selection of War and Society unit at GCSE was to appeal to boys and subsequently get them to engage with GCSE option. History is here to help everyone make sense of today's world by understanding how we got here and the political, social and economic developments that led to Britain's current place in the world.
Implementation
(KS3)3 lessons per fortnight = ~66 1 hour lessons per year
(KS4) 5 lessons per fortnight = ~80 1 hour lessons per year
The time is given to topics dependent on how much content is in it and how connected it is to subsequent events or GCSE. Each lesson/assessment/topic framed around an enquiry question which students are consistently working towards answering. The curriculum is mapped from EYFS up to A-Level with help of local primary school; skills are built on each year and previous learning referred to e.g. Britain's Place In the World. Breadth and Depth study for students to gain overviews of periods before diving into a depth study. Main teaching rooms have a curriculum map and literacy wall. Website is being updated for all subjects. Teachers must complete all assessments but can teach the units in the manner that they see fit - gives opportunities for teachers to explore what is interesting to them or what the students are responding to. Assessment criteria filtered down from GCSE grades. Assessment paperwork demonstrates key literacy for the topic. Recall tests to aid memory. Feedback lessons from assessments so students know where they are and what they need to do to progress. Debate club.
Impact
Regular assessments demonstrate student progress or gaps in understanding. GCSE criteria made accessible with the language used consistently through KS3 and KS4. 100+ students taking History at GCSE (5 groups in 2019/20 - this is made up of 62 boys and 53 girls). 5-6 assessments through the year balance workload and improvement for students. Explicit second-order concepts mean students understand the skills they are developing. Recall and interleaving tests or ILT to return to previous/future work…"If you're doing GCSE / A-Level you will need this because…." Students understand the framework for 'good' historians and have a rubric in books to show how they can progress. Knowledge built consistently across term/year and key stage. Curriculum walls in H1 and H4 demonstrate where History can take students beyond school/university/work life. Explicit links with skills and life problem-solving and experiences - forming opinions, increased vocabulary, understanding of the places they will go and the ability to question everything. Roughly ⅙ of our A-Level cohort remained at D.M. study History (with an impact on Politics take up too - all but 1 student studied History at GCSE at D.M) This was approximately 1/10 of our GCSE cohort from last year.