History
KS3

KS3 Topics:
We follow a chronological curriculum to build on the teaching at primary school and look to the future for potential historians at GCSE, A-Level and beyond.
Year 7: Vikings, the Norman Conquest and Medieval England. Students will also have an introduction to WW2 to prepare for the Year 7 visit to France in Timetable Suspension week
Year 8: Reign of the Tudors, English Civil Wars, Cromwell, The Restoration, Industrial Britain and Empire
Year 9: World War One, the rise of the Nazis, the Holocaust. GCSE work begins in the Spring term of Year 9.
How many lessons per fortnight? 3
ILT information: Research tasks, independent projects based on class themes as well as activities that encourage preparation for up and coming lessons.
Assessment:
Students have a formal assessment approximately six times across the year at the end of a topic and are assessed using GCSE criteria.
Ongoing assessment is completed through questioning and a variety of classroom tasks.
Out of classroom opportunities:
Year 7 - Be part of our Timetable Suspension visit to Normandy
Year 8 - Black Country Museum to support curriculum on Industrial Britain
Year 9 - Imperial War Museum (with English department)
GCSE - Students will have the opportunity to visit Kenilworth Castle each summer as this is their site study for the Historic Environment.
Debate Club is run within the History Department and we have taken part in workshops at the Houses of Parliament about debating and changing politics.
KS4
At KS4, we follow the OCR A Modern World History course.
There are three exams, split into the following topics:
Paper One: International relations
This paper is about the mammoth changes to the world throughout the twentieth century. It encompasses an in-depth study of Nazi Germany including their rise to power, life for different groups of people within Germany, wartime occupation and the division of Germany in post-war Europe. The second part of the unit is the causes, confrontations and end of the Cold War.
The skills in this paper revolve around source analysis and the study of historical interpretations. Students are expected to form their own opinion of events and be able to justify them in writing.
Paper Two: War and British Society
This is a thematic paper, exploring British reaction to warfare over a period of 1000 years. We begin with the Viking invasions c.790AD and end with modern-day counter-terrorism.
Students are required to draw out trends over the different time periods, investigating four main themes: attitudes and responses to war, types of war, impacts on people and impacts on government.
The main skill for this exam is the recall of lots of historical knowledge.
Paper Three: Personal Rule to Restoration and the Historic Environment
This paper has two elements to it. Firstly, we complete a British Depth Study, examining the impact of the English Civil Wars and the resulting reign of Cromwell. We ask questions about why the monarchy was restored and how this changed our modern monarchy. The second element of this paper is our unit on the Historic Environment. Students will explore the story of Kenilworth Castle, gaining an understanding of how to 'read' a castle and interpret what they see on a visit.
The skills for this paper are source analysis and extended answers where students will need to justify their opinion on a given statement.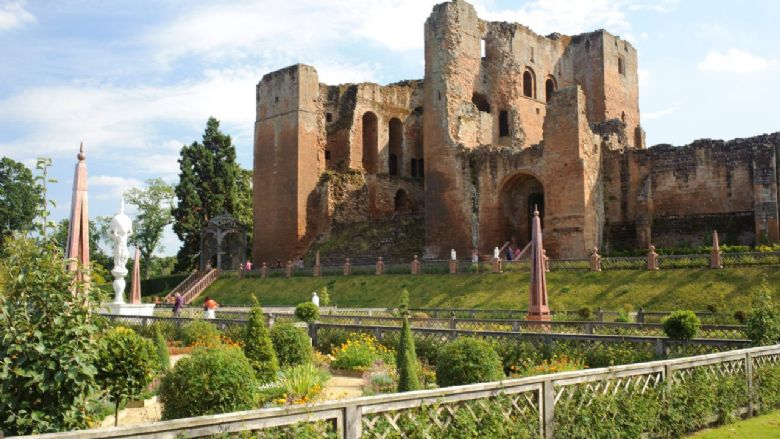 KS5
We are excited to be starting our A-Level journey and think we have picked an interesting, challenging course for students to further their History studies.
We follow OCR Modern History A-Level course. This is made up of four units laid out below. For more information, please visit our page on the sixth form section of the website: History A-Level