Mathematical Studies (Previously Core Maths)
Head of Department: Mr S Jones
Exam Board: AQA
Length of Course: 1 Year
Entry Requirements: GCSE grade 5 or above in Maths and English.
Description:
This course is often referred to as 'Core Maths' because it focuses on applied mathematics in everyday life. Rather than the theoretical maths that is studied in the full Mathematics A-Level, it covers practical subjects like mortgages, income tax calculations and project management.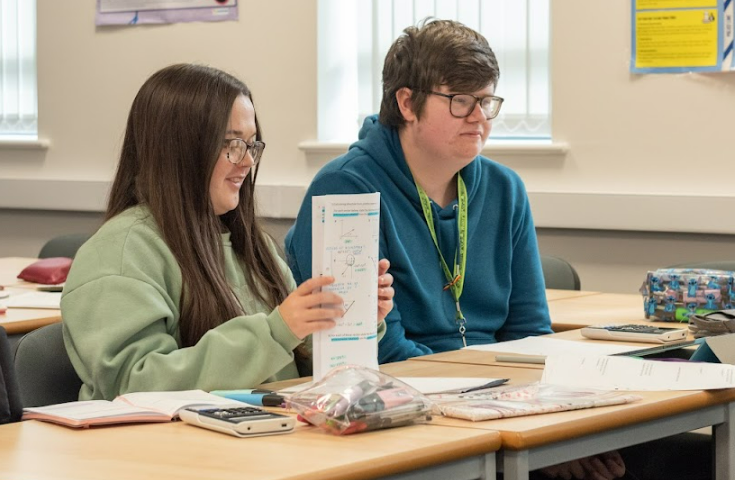 Building on existing GCSE higher content, it teaches students to apply maths to solve problems in the real world, and how to analyse data to draw conclusions and make decisions. The statistical and reasoning skills gained help students to build their numeracy skills and understanding in other subjects such as Business Studies, Humanities or Science. As it is less challenging than a full A-Level in Mathematics, this course is worth around half the UCAS points (grade A = 20 points) and is therefore usually taken as a fourth option alongside other A-Levels. It is usually completed by the end of year 12 which enables students to secure a grade before entering year 13.
Topics Studied in this course:
Personal Finance: National Insurance, Income Tax, student loans, mortgages
Analysis of Data: Using large tabulated data, applied statistics and advanced graphing techniques
Problem Solving: Applying mathematical reasoning and methods to solve complex problems involving many maths skills
Modelling and Estimation: Using advanced estimation to forecast outcomes and predict approximate answers
Critical Path Analysis: Project management graphs and data, using advanced probability
Exam Structure:
Paper 1: Analysis of Data, Personal Finance, and Estimation - 1.5hrs, 60 marks (50%)
Paper 2: Critical Path and Risk Analysis - 1.5hrs, 60 marks (50%)
Post A - Level:
This is a supplemental course and shows future employers and universities that in addition to your main study subject(s) you have developed underlying mathematical analysis skills. It also shows that you have an increased awareness of maths in business and as an analytical tool. For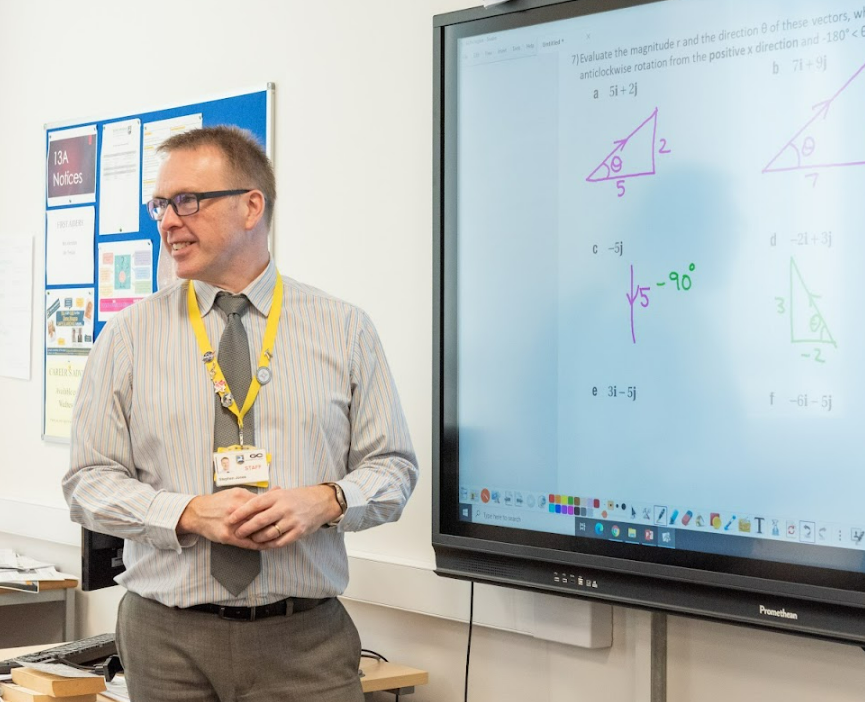 those wanting to move on to an apprenticeship, this is also attractive as it represents maths in the workplace and gives a broad understanding of data analysis in varied situations.

"The real life mathematics skills students learn in the Core Mathematics qualification will benefit not only their future employers but give students and apprentices confidence to tackle and solve problems in their everyday lives too" (Apprentices4England).
What the students say about this course:
"This is just like an advanced GCSE course, so I recognise lots of the topics already"
"It's great to get a qualification after one year, so I can focus on my full A-Levels during my second year."
Specification Links