Mathematics
New - Click HERE to view GCSE recordings to use as part of year 11 revision.
We live in challenging times - where nationally and especially locally in the Forest of Dean, Maths carries a negative perception, with society accepting or even expecting failure. You can openly admit or even be proud of being 'no good at Maths', yet all around us the application of Maths can be seen more than ever in the gadgets and everyday technology we enjoy. The future for our young people will involve more Maths, Science and Engineering innovation than during any time in history.
At Dene Magna we continually challenge that negative stereotype, making Maths fun, engaging and most importantly, relevant, by linking purpose to our learning. Rather than deliver a dry curriculum, students learn how to apply Maths skills to everyday life whether shopping, building something or analysing sport.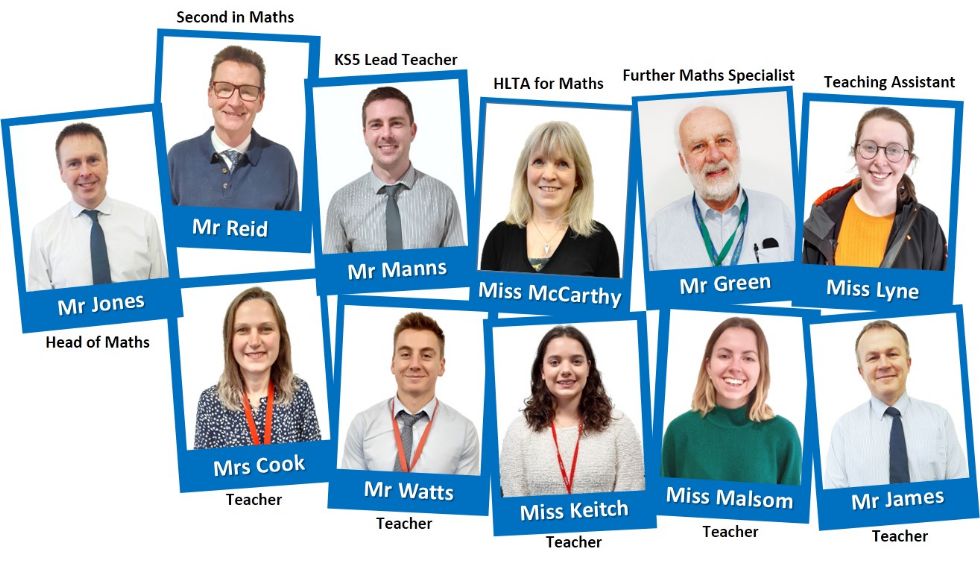 As a deliberate strategy, KS3 students are encouraged to explore and discover Maths in a variety of ways, both in and out of the classroom with themed lessons and practical activities. KS4 students learn to grasp the many concepts and methods required to prove Mathematical competency for the widest range of careers, and with many students choosing to study KS5 Maths with us, they learn to wrestle with advanced processes and concepts in order to access the most prestigious apprenticeships or university places.
The Maths team bring years of experience, not just in teaching, but in applying Maths in previous careers, whether in banking, engineering and ICT. By sharing our lives and experiences, students understand how they will use Maths in their own lives too.
To minimise disruption during Covid, the Maths department embraced streamed live lessons, with students learning live from home almost from the start of the first lock down. The Maths team used visualisers, webcams, digital whiteboards and Google Classroom to provide consistency, and now that schools have returned, we are putting on additional lessons for year 11 and 13 in order to make sure students are not disadvantaged.
Our intent is simply to teach well. Lessons are inspiring and engaging, with students understanding what they are learning, how they are supported and why they are learning it. Students take responsibility for their learning by choosing the level of challenge in a lesson, by completing consistent ILT (Independent Learning Tasks), and by showing initiative to access support clubs and available staff when stuck. The national curriculum is taught with strategy, and students prove their abilities and understanding in examinations as an outcome of learning rather than the purpose for it.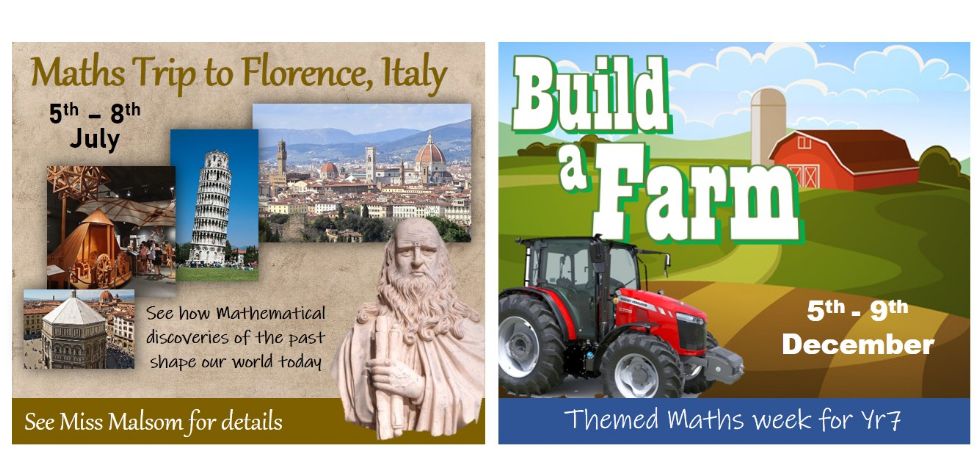 Why not visit www.weneedmaths.com - a Maths application website built by one of our Maths team that is used regularly in lessons.
Come and visit our purpose-built Maths block and you'll hear laughter, excitement and even singing. It's not dull, it's deliberately vibrant and a bit eccentric. Welcome to Dene Magna Maths - we're on a mission to challenge the negative stereotype of Maths learning in our nation, and to raise STEM aspirations and achievement in our beautiful but challenging locality.
You can find out more about our intent and strategy for each key stage by downloading the documents below.
Click here for information on A-level Mathematics
Click here for information on our revision strategy for exams 2022