Politics
Head of Department: Mr A Harrington
Syllabus Title: GCE Politics
Examination Board: Pearson Edexcel
Length of course: 2 years
Entry requirements: GCSE grade 6 (or above) in English plus GCSE grade 5 (or above) in Maths.
An interest in current affairs and politics (a GCSE History qualification is desirable but not essential).
Description :
A-Level Politics enables students to develop knowledge and understanding of the role politics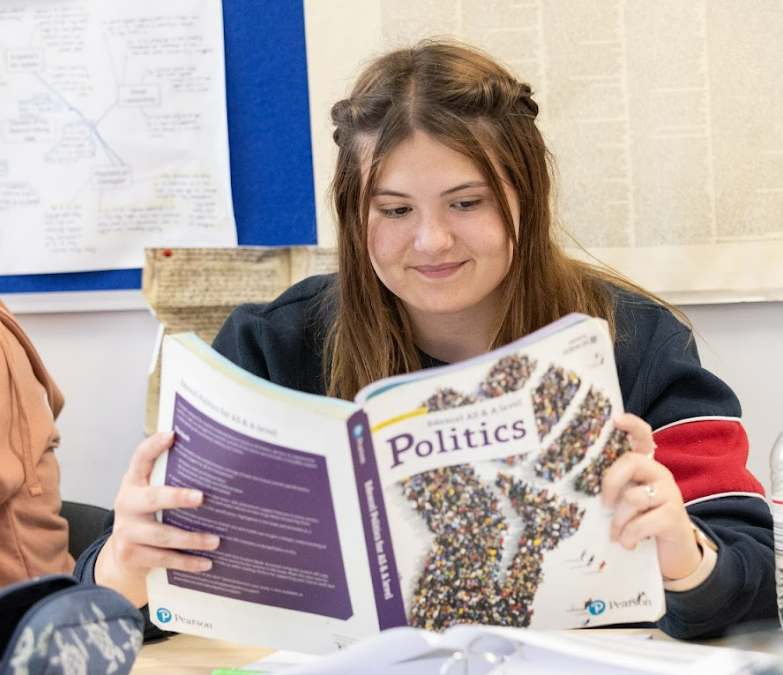 plays in relation to current local, national and global issues, as well as studying key thinkers and political ideas. A-Level Politics is a natural accompaniment to other courses such as History, Business and Sociology and will appeal to students with an interest in current affairs. This course offers plenty of opportunity for debate and encourages critical thinking.
Topics studied in this course:
UK Politics:
Political Participation - democracy and participation, political parties, electoral systems, voting behaviour and the media

Core Political Ideas - conservatism, liberalism, socialism
UK Government:
The constitution, parliament, Prime Minister and executive, relationships between the branches

Non-core political ideas - one idea from the following: anarchism, ecologism, feminism, multiculturalism, or nationalism
Comparative Politics: USA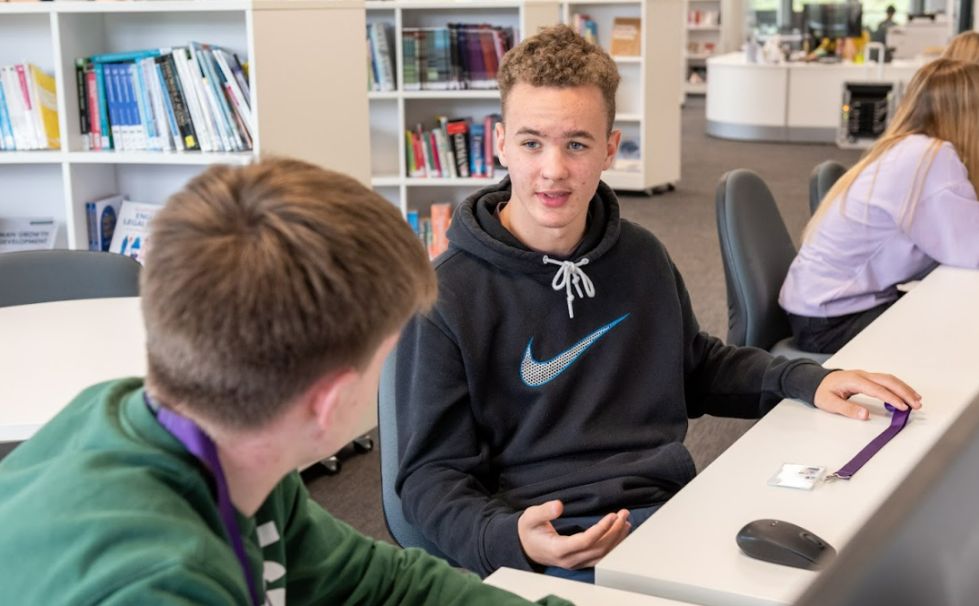 The US Constitution and federalism

US Congress, US presidency, US Supreme Court

Civil rights, democracy and participation
Coursework and assessment of the course:
Paper 1: UK Politics - 2hrs, 84 marks (⅓ total grade)
Paper 2: UK Government - 2hrs, 84 marks (⅓ total grade)
Paper 3: Comparative Politics (USA - 2hrs, 84 marks (⅓ total grade)
Post A Level:
An A-Level in Politics will support students in their applications for many degree subjects at University, and enables access to an exciting and wide range of employment opportunities. Students could go on to become MPs, work in Civil Service or in regional Government. A qualification in Politics is also relevant to broader careers such as journalism, law, consultancy or economics.
What the students say about this course:
"It's good fun, we get to debate and argue all the time"
"We look at what's happening in politics around us and get a much better understanding of it than most people"
Specification Links