Results 2016
2016 GCSE Results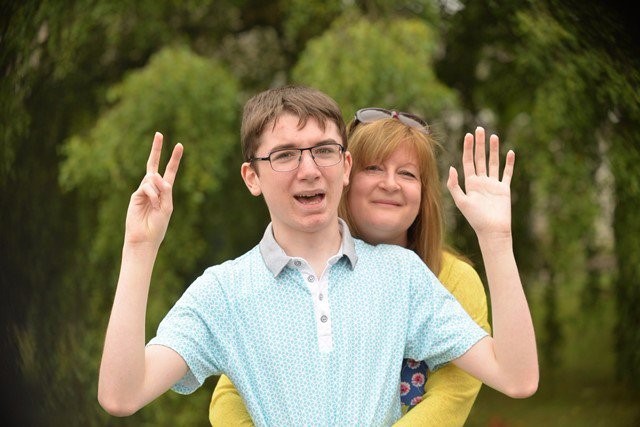 August 25th was a significant day for Year 11 students across the country. It was the day that they got their reward for all their hard work, determination and learning. It was results day.
Results day is a culmination of 149 different stories. It is the day when our twin aims of achieving our maximum potential and enjoying the process come together. There a few things more enjoyable than knowing that you have worked hard, learnt well and achieved a great set of results that have opened the door to the future that you aspire. That is what it means to be a Dene Magna student.
Throughout the day the constant refrain, from parents/carers, students and teachers, was that 'the hard work had been worth it'. There were sparkling individual results, amazing progress made and a real sense of pride that they really had done everything they could to 'be the best that they could be'.
As staff at Dene Magna we are so proud of each and every student and know that each student worked not just for their own achievement, but also to make their school and their community proud of them. To all of you we say, we are very proud of you.
As a year group the students achieved well beyond what their data would suggest. One of the challenges they faced was that they arrived at Dene Magna with significantly lower Prior Attainment at KS2 than other Year groups. This didn't get in their way though, indeed the progress that they made was well above National Averages. So let's look at the figures:
Students who achieved a good pass in English and Maths: 64%
Attainment 8 score: (average score across 8 subjects) 49.6 (equivalent to a C grade), the national average is C-
Progress 8 figure: 0.17 (national Average is 0.0) this means that at Dene Magna students achieved a quarter of a grade higher in their GCSEs than across the country as a whole.
It was also really pleasing to see that across the ability range every group of students achieved better than nationally. Here is a flavour of this: (the levels refer to the average grade achieved in Year 6 SATS)
| | | |
| --- | --- | --- |
| | National (2015) | Dene Magna (2016) |
| Level 5s achieving A*/A (all subj) | 41% | 55% |
| Level 5 achieving to 5A*C inc E/M | 90% | 97% (99% last 3 Years) |
| Level 5 achieving A*/A English Lang | 38% | 49% |
| Level 5 achieving A*/A Maths | 46% | 54% |
| Level 4s achieving to 5A*C inc E/M | 51% | 63% |
| Level 4s achieving to A*/B (all subj) | 28% | 38% |
| Level 4s achieving to A*/C (all subj) | 65% | 74% |
| Level 3s achieving to A*/C (all subj) | 24% | 39% |
So, well done to the Class of 2016. You did us proud and you are an inspiration to every student at Dene Magna, who will work every day to emulate your success. Good luck for the future and, as our challenge to you states, go out into the world and use your qualifications wisely and we look forward to you returning and making a difference.