Results 2017
As Thomas Edison said, 'there is no substitute for hard work' and the Year of 2017 have demonstrated what the fruit of that hard work is all about. Congratulations to each and every one of them. It was an excellent set of results and a huge thank you and well done to all parents and carers for the unending support that they have given.
So let's look at some figures. First of all our key measure is the number of students who achieved at least a grade 4 in both English and Maths. In 2017 that figure was the highest the school has ever achieved at 72% (8% higher than 2016).
Of particular note were the results in Maths, where over 80% of students achieved a 4+ grade.
Our next measure is our 'Progress 8', which measures the progress that all students make compared to students who achieved the same SATS results at KS2 as they did. The final figure for P8 is 0.08.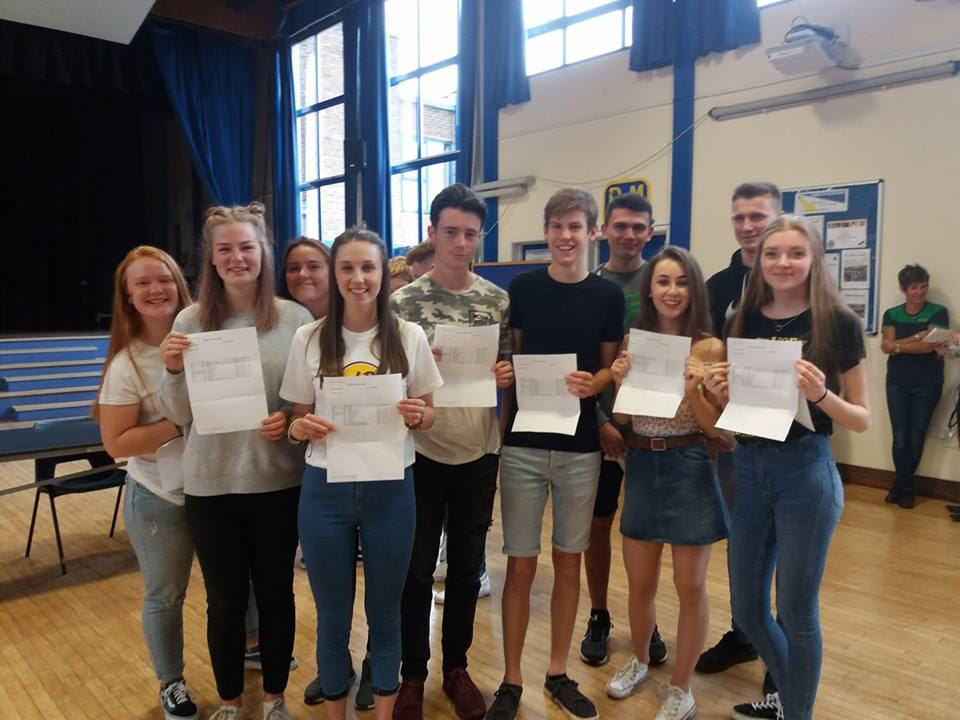 Results are important and achieving our maximum potential is the key that opens the door to the next stage of our students' learning journey. Many have already returned to tell of their courses at Sixth Form, College or Apprenticeships. Dene Magna is so much more than that. What was most pleasing on results day was to hear students and parents/carers talking about their time at Dene Magna and how much they had 'enjoyed the process'.
Well done Year of 2017. You were a fantastic Year and you made us all feel very proud. Each Year after you will be inspired by your example and we wish you well for the future.
In January 2018 the detailed DfE Performance tables were published. They can be reached here.
A brief reflection on the data in the DfE tables can be reached here.
Fred Mitchell
Deputy Headteacher
The provisional results summary for 2017 can be viewed below or on page 16 of our Prospectus.