Spanish
Head of Department: Miss R Thomas
Syllabus Title: A-LEVEL SPANISH
Examination Board: AQA
Length of course: 2 years
Entry requirements: Grade 6 or above in Spanish plus GCSE grade 5 in English and Maths.
Description :
"Language is the road map of a culture. It tells you where its people come from and where they are going." Rita Mae Brown
The A-Level specification builds on the knowledge,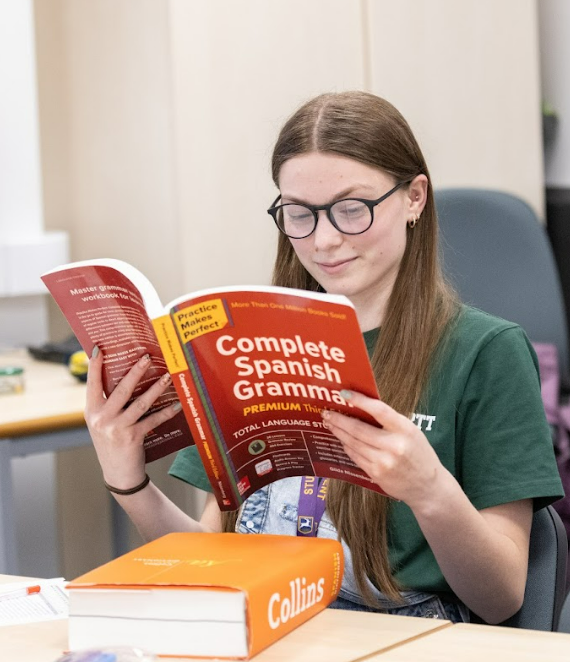 understanding and skills gained at GCSE. It constitutes an integrated study with a focus on language, culture and society. It fosters a range of transferable skills including communication, critical thinking, research skills and creativity, which are valuable to the individual and society. The content is suitable for students who wish to progress to employment or further study, including a Modern Languages degree.
Students studying A-Level Spanish are encouraged to take the opportunity for a homestay and study visit or a work experience placement in Spain.
Topics studied in this course:
Aspects of Hispanic society:
Modern and traditional values (Los valores tradicionales y modernos)

Cyberspace (El ciberespacio)

Equal rights (La igualdad de los sexos)
Artistic culture in the Hispanic world:
Modern day idols (La influencia de los ídolos)

Spanish regional identity (La identidad regional en España)

Cultural heritage (El patrimonio cultural)
Multiculturalism in Hispanic society:
Immigration (La inmigración)

Racism (El racismo)

Integration (La convivencia)
Aspects of political life in Hispanic society:
Today's youth, tomorrow's citizens (Jóvenes de hoy, ciudadanos del mañana)

Monarchies and dictatorships (Monarquías y dictaduras)

Popular movements (Movimientos populares
Grammar: Students will study the grammatical system and structures of the language during their course.
Literary texts and films: Students study a text and a film. In Year 12 students are currently studying a film called Volver and in Year 13 students are studying a book called Como Agua Para Chocolate.
Coursework and assessment of the course:
Paper 1: Listening, Reading and Responding - 2.5hrs, 100 marks (50%)
Aspects of Hispanic society

Artistic culture in the Hispanic world

Multiculturalism in Hispanic society

Aspects of political life in Hispanic society

Grammar
Paper 2: Writing - 2hrs, 80 marks (20%)
One text and one film

Grammar
Paper 3: Speaking - 60marks (30%)
Individual research project

One of four themes (aspects of Hispanic society, artistic culture in the Hispanic world, multiculturalism in Hispanic society, aspects of political life in Hispanic society)
Post A Levels:
There will be a range of opportunities open to students, enabling them to continue to use and further develop their language skills and knowledge of contemporary society. Some students may pursue degree courses in Languages, which include a year abroad, whilst others may study for a Language qualification combined with subjects such as the Arts, History, Social Sciences and Business. Having a Language A-Level will improve your employability, in particular with companies which have international links. Whether you are interested in continuing your studies or working in the UK or abroad, a Language course will open many doors!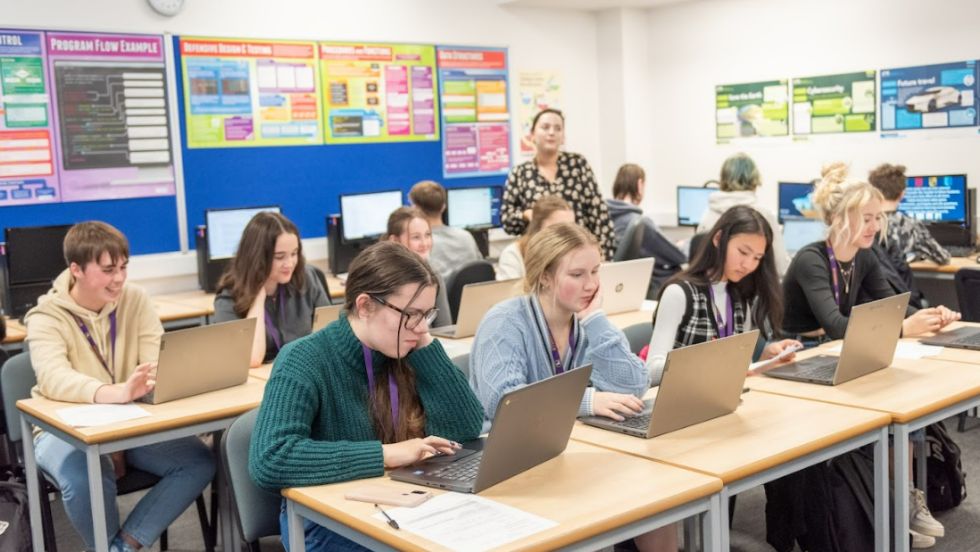 What the students say about this course:
"I feel like I can take an active role in my lessons"
"Spanish has helped me to form a global mindset"
"Taking Spanish gives me the opportunity to discover exciting traditions from around the world"
"With Spanish I will stand out to future employers who are keen to hire people with international experience"
"Both teachers make the lessons fun and engaging"
Specification Links