The Device
Dell 3110 Chromebook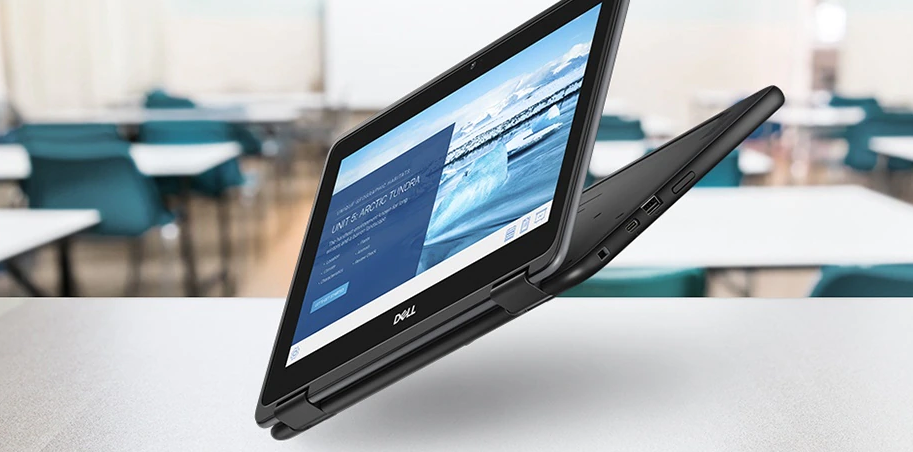 What are Chromebooks for education?
About the Dell 3110 Chromebook: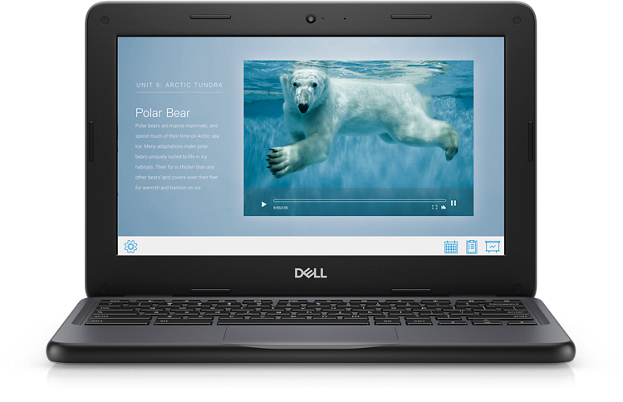 The Chromebook model which you would receive by taking part in the 1:1 Device Scheme is the Dell 3110 Chromebook.
Uncompromised durability: Rigorously tested beyond MIL-STD standards, the Chromebook 3110 2-in-1 keeps up with the entire school day and then some. It's tested to survive 5,000 free fall micro-drops and 30-inch drops onto steel, while rubberised edges minimise impacts from drops and bumps.
Survives spills: Students can learn, discover and share without worry thanks to the spill- and tamper-resistant keyboard that withstands up to 12 ounces of liquid.
Group learning made easy: The Chromebook 3110 2-in-1 is designed for interactive learning. It supports up to four modes (flat, tent, tablet or laptop) for viewing and collaborating.
Good past the last bell: With long battery life (up to 13 hours), this trusty 2-in-1 gets kids through even the longest school days. The USB Type-C™ port supports power and data transfers to keep students connected.
Powerful performance: The Intel® Dual Core™ Celeron® processor provides robust performance and power. And because it boots in less than 10 seconds, students are ready to learn at a moment's notice.
Tougher screens: Corning® Gorilla® Glass NBT™ on the touch displays delivers 8 to 10 times higher scratch resistance.
For more information on the device please click here!
Why a Dell Chromebook?
G Suite
Still have some questions?
- Please email : 121qs@denemagna.uk
(please leave your name and email address)