WW1 Project

With the centenary commemorations of WW1 beginning this year, it was decided that the regular Year 7 visit to the Opal Coast would have a bigger focus on World War One. To help the students gain some understanding about World War One, Mr Woodhead and Miss Adams launched an ILT(B) for Year 7 to research their own family's role during the Great War. The response has been absolutely extraordinary - almost every student handed in some ILT and we now have the details of at least 137 local men and women who were involved with the war effort.
Because of the excellent work of our students, we have decided to create a permanent memorial to those people connected with Dene Magna who fought in World War One. This website forms part of the memorial, but we also anticipate being able to bury the original copies of students work in a time capsule for later generations to discover.
Please click on the link below to view the information that the students have been able to collect. There is also a link to each student's portfolio of work.

If you are interested in finding out more about the involvement of the men and women of the Forest of Dean in the First World War, please visit our friends at the Forest of Dean Local History Society.
These are some examples of the ILT that Year 7 handed in:
Josh Rolfe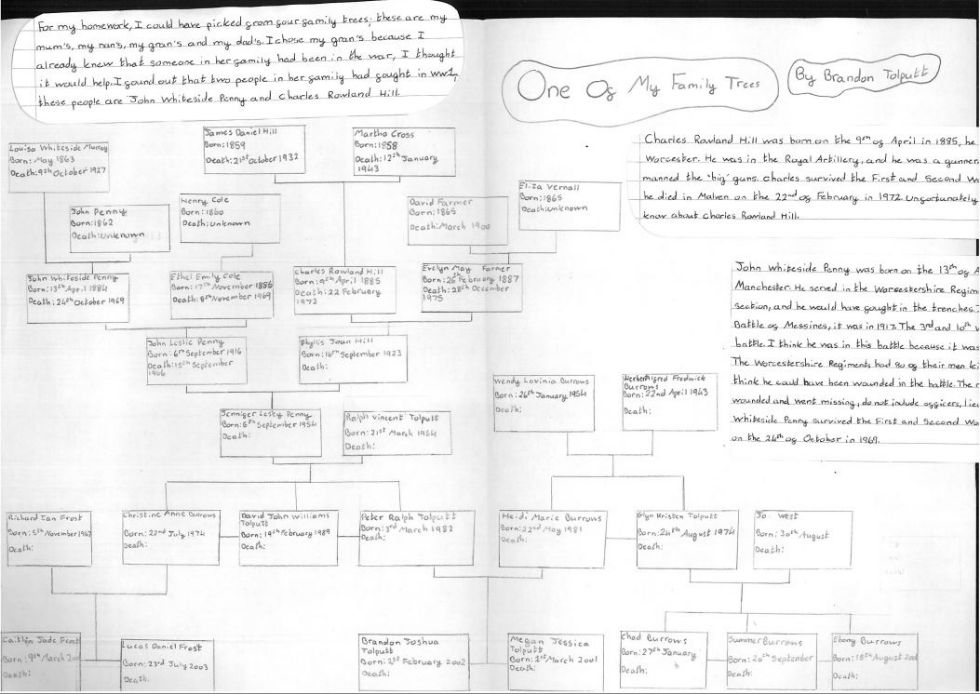 Brandon Tolputt