Year 6 to 7 Transition
We are well aware of the possible traumas linked to "moving up to the big school". To alleviate anxieties, we have a planned programme, worked out in consultation with our partner primary schools. As well as developing stronger links between the schools through teacher visits and meetings to discuss the curriculum, we invite all of our potential students to join us for five days in school. Members of Dene Magna staff will also visit all primary schools prior to Induction Week to introduce themselves and explain the process of the week.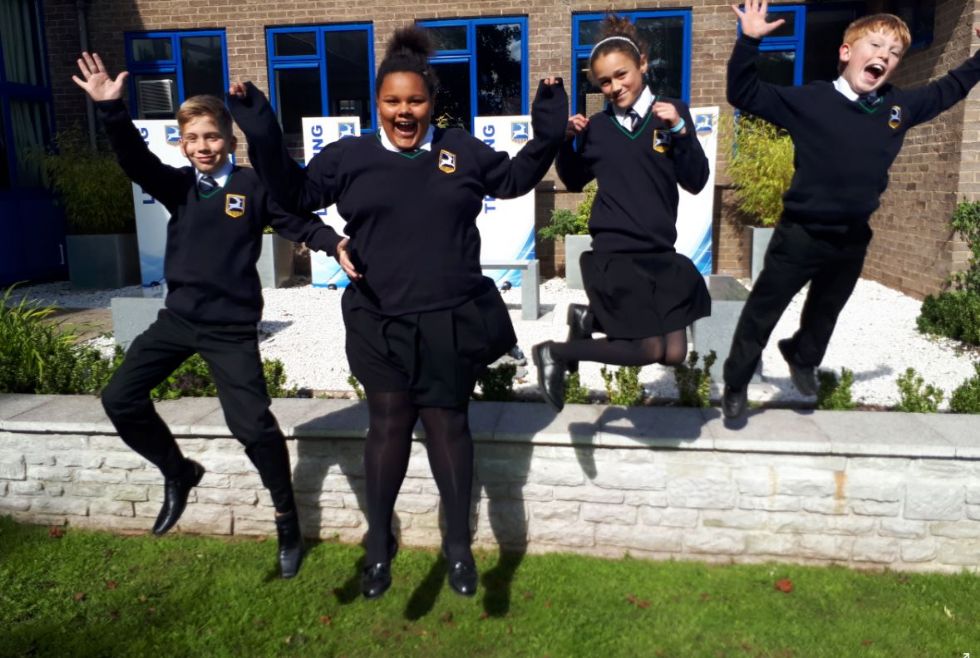 What does Y6 induction week entail?
Y6 induction week is an amazing opportunity for both students and teachers at Dene Magna. Our students at Dene Magna get to be role models for the younger students making the move to 'big school' and the teachers get to introduce themselves to the students and to all of their amazing subjects. Induction week is also a great way for students to become familiar with their surroundings. We know all the new rooms and timetables can be daunting which is why coming in for 5 days can really put students at ease.
Students have a jam-packed week when they come up for their induction, they become part of the family as soon as they step through the gates! This starts on the very first day when the students are placed into their House (Wilson, Jenner, Dowty or Foley)....we like to call this our very own Harry Potter style 'sorting hat'! They travel on the school transport they will be getting when they come in September and get to experience a whole range of sample lessons. They take part in lessons with opportunities which may not have even been an option in Primary schools such as exciting Science experiments, excellent ICT lessons and equipment as well as netball courts and Astroturf for clubs and PE lessons. Students then come again in the evening with their parents/carers to meet their tutors and find out more about Dene Magna.
We also sustain strong links with our partner primary schools. Our facilities, for example, our computer suites, the sports hall and tennis courts are available to partner schools. Our staff also host Primary classes for specialist taster lessons. This is a great aid to the 'familiarization' process.